Mental health problems affect 1 in 4 of us, at times this can make it hard for people to leave their home, losing motivation and energy. These conditions can impact everyone differently, some may hoard unnecessary items.
Here at Junkbusters, we understand that mental health problems are complex, and they can severely impact our health and well-being. Often when people are suffering from mental health issues, they can develop a build-up of waste and rubbish due to having a lack of motivation to sort through any mess, or even due to hoarding disorders.
Hoarding disorder affects around 2-5% of the population. This often leads to a build-up of collected items and creating clutter over several years, which can result in limited space and restricted movement within the property. Everyday access to the kitchen or toilet can become difficult. At times the individual doesn't understand the impact this has on their lives and those close to them.
To better understand Hoarding Disorders, go check out mind.org.uk.
During our cleanups, we clear the property from top to bottom of waste and rubbish. We will put anything of significance or sentimental value to one side, such as photos, jewellery, cash, or letters; if there is anything you would like to keep, please just let us know. We will work to your instructions, on what to remove; you can be present or provide us access if you're unable to attend due to personal circumstances.
Any items to be kept, will be placed in a safety bag and documented, we will communicate with you, throughout the process and keep you informed.
We offer a fully comprehensive clearance service, your confidentiality and privacy is respected throughout our journey together, we comply with the Data protection act 2018
We are passionate about the environment and where possible recycle our clearances.
Our Licence with the Environment Agency gives you peace of mind and we abide by the guidelines and regulations.
We hold public liability insurance and have a high regard for health and safety.
Our pricing is competitive, with a large fleet and we do all the lifting and moving.
Reliable and punctual, so call our team today for your no obligation quote.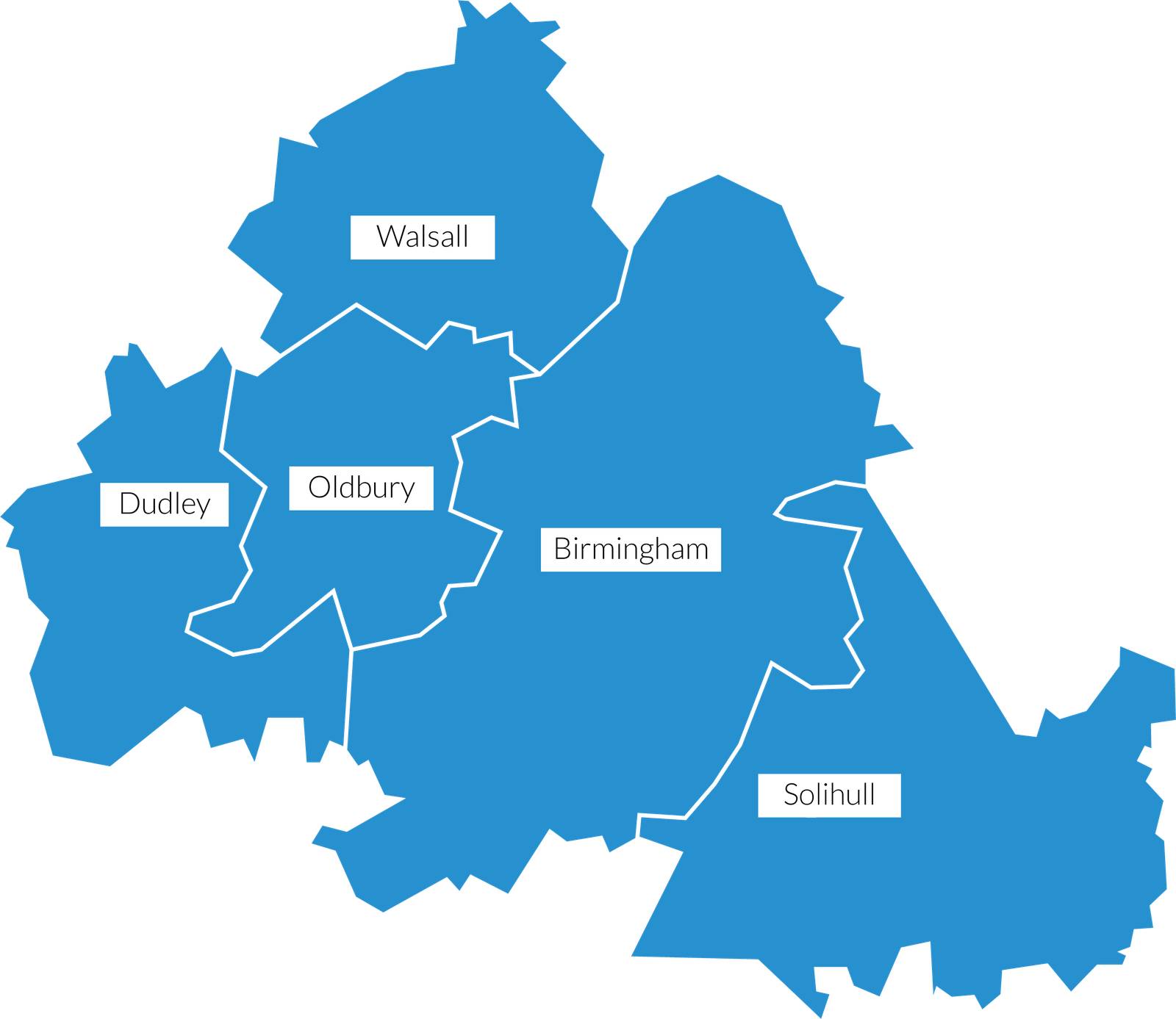 Working Throughout The Midlands
Here at Junkbusters, we cover all of the Midlands, including Birmingham, Wolverhampton, Dudley Sutton Coldfield, Solihull, Harbourne, Bournville, Edgbaston, Holloway Head, Great Barr, Handsworth Wood, Kings Heath, and Moseley. We supply a level of service that is simply unmatched in the local region. Our team of professionals are always ready and waiting to adapt their service to fit your needs, always going the extra mile. As a company we are always prepared to travel a little bit further for our customers!
Need some professional help?
Get in touch with our experts today to receive some professional advice or to arrange a free quotation!