Fully licensed and insured rubbish clearance professionals...
Here at Junkbusters, we offer a large variety of rubbish clearances all across the midlands. We provide rubbish clearances for commercial and domestic purposes. We are able to take collections of many materials and dispose of them accordingly, recycling where we can.
Our professional team is dedicated to providing quality services to all of our clients, we have gained a wealth of knowledge through our years of experience to deliver a top standard of work from start to finish. We are delighted to have an incredible reputation for working around Birmingham, and we continue to provide the same quality on every job we do.
Get in touch with our team directly regarding rubbish clearances around the midlands area, contact us directly on 07404 360 379 for more information about how we can help you!
Advantages of using us for rubbish clearance in Birmingham
Our team of professionals are highly trained and experienced and will provide you with a proficient service. Our team will do all the heavy lifting for you. They will expertly navigate tight and awkward corners, leaving no damage to your property. You will be amazed at how quick our rubbish clearance in Birmingham can be.
As a company, we are committed to providing you with a complete service. Once our waste removers have cleared the property of all rubbish, they will also completely sweep and clear all the floors, collecting any remaining rubbish and leaving your property spotless.
At the core of our company, we believe in doing our part for the environment. One of the ways in which we do this is by ensuring as much of the waste that we collect is disposed of correctly. We have years of experience and the training required to breakdown all the waste we have collected from rubbish clearances in Birmingham and recycle each part to the appropriate facility.
Our recycling efforts are a constant evaluation. Our team is always keeping up to date with the latest methods and doing whatever they can to recycle as much as possible. When you choose Junkbusters for rubbish clearance in Birmingham, you can be sure of an efficient job.
Why declutter your property?
Decluttering your property can bring a whole range of benefits both for your physical health and mental wellbeing. When you work with our team, they will clean and clear your entire property and leave you with a more organised living space and cleaner environment. At Junkbusters, our team want to help you any way that they can.
At Junkbusters we do everything we can to help our OAP customers, offering an additional discount on top of our already low prices. Doing everything we can to help our customers.
If you are carrying our a garden improvement project and have a lot of garden waste, we offer a 20% discount on the same weight waste compared to other waste refuges.
For all of the waste that we collect, our team are always on the look out for items that we can give to charity, helping local shops and the community.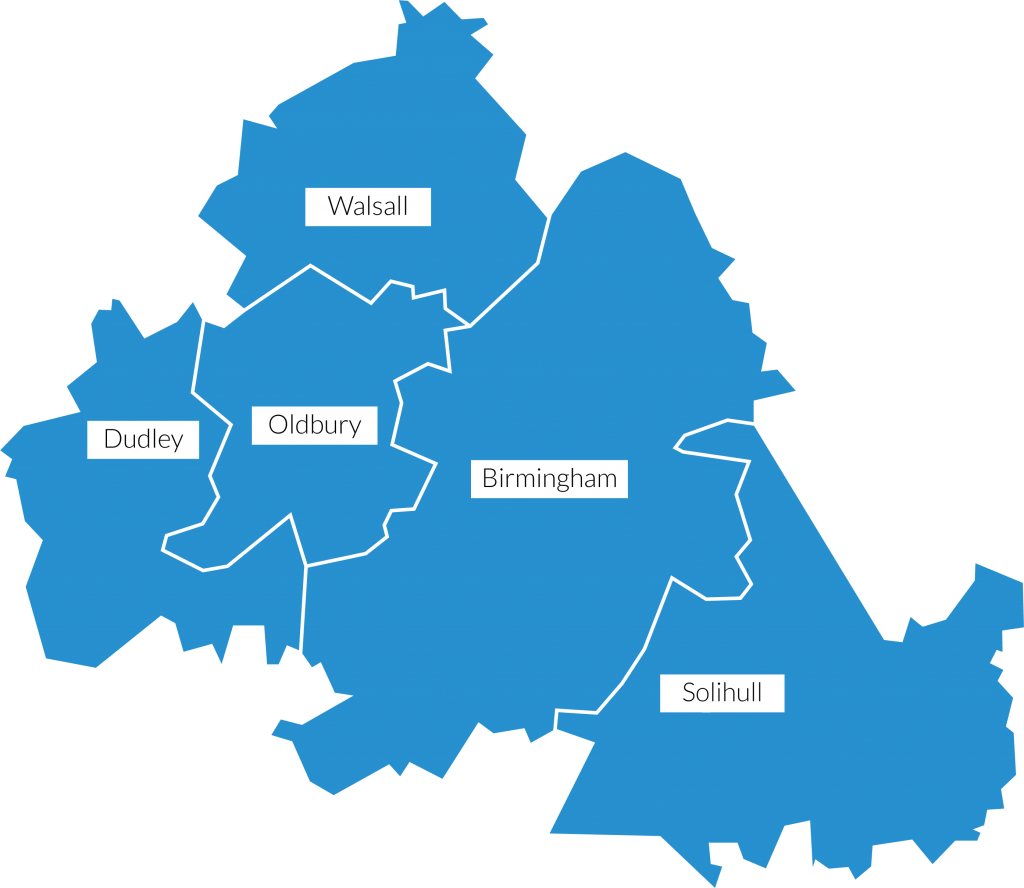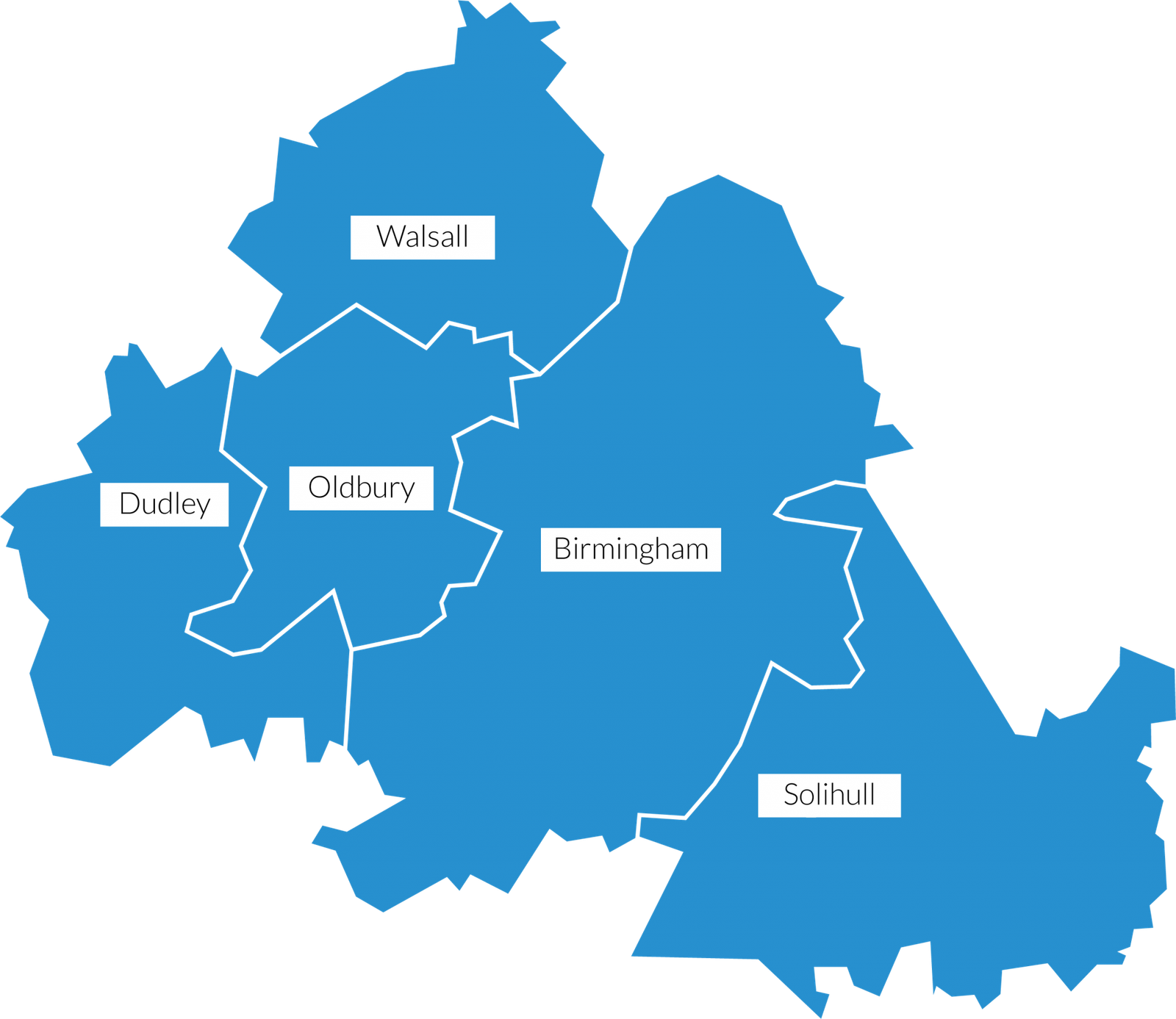 Working Throughout The Midlands
Here at Junkbusters we cover all of the Midlands, supplying a level of service that is simply unmatched in the local region. Here are some of the surrounding areas...
Our team of experts provide a range of different services depending on you and your needs. Have a look through what we can do for you,  here's a list of a few materials we can dispose of for you safely.
If you are looking for a certain material that you would like to dispose of but can't see the list, please get in touch with our team directly on 07404 360 379 or 0800 488 0317.
Need some professional help?
Get in touch with our experts today to receive some professional advice or to arrange a free quotation!