Local Rubbish Removal Company in Birmingham
So much to clear and no idea how to do it?
We understand that all too often we get overwhelmed with the amount of rubbish we need to clear. We also know all too well that we can become complacent and just keep items in our homes, garages and sheds that we really could do with disposing of. But do you always have the time to go to the local tip? Do you really want a large skip on your driveway or outside your home? You may not have permission to have one there so then you may be thinking "what am I meant to do with all of this?"
Where to start?
We have some hints and tips as to how to make the process of rubbish removals as stress free as possible. The result once the rubbish is removed is a clear space and a clear mind! Who doesn't want that?
Using search engines like google for example; begin by searching "rubbish removals near me"
This should show you reputable companies close by that can come to your property whether it be house or commercial and clear away the items.
Do your research…
A legitimate company should have the correct licences and also follow all government policy. You should also take the time to read reviews.
Some companies may also have helpful video clips that you can watch to help guide your decision.
This one from JunkBusters talks you through the process from start to finish.
How much does a removal cost?
This really depends on what you need to be cleared away. Many companies will have set prices for particular items like fridge freezers or sofas but if you have some miscellaneous items then usually it would be more efficient to send some photographs of the waste in order to get a quote. JunkBusters offer free no obligation estimated quotes and this allows the company to dispatch drivers and the correct size van in order to clear your items quickly, safely and hygienically.
You could also use the companies websites to book in your removal. Be sure to be as clear as possible when enquiring about prices.
How quickly can my rubbish be removed?
Rubbish removals can be completed the same day depending on the size of the job and the time you enquire and book.
The company you enquire with should give you an estimated time of arrival and discuss price points with you. You should be prepared to let the company know about access into the building as this allows for the team to make the appropriate arrangements.
Who can I trust?
Even though it's rubbish it's still your property. It's important that the rubbish removals company understand and respect this. The items should be removed safely and care should be taken not to damage any of your property as the removal is taking place.
You don't always have to be present at the property. At JunkBusters we appreciate that our customers have busy schedules and sometimes quite tight time scales so we are able to complete removals and simply send an invoice following completion of the work.
There are occasions when you may over look items which you forgot where there. You need a company who is honest and trust worthy and will alert you to anything they find to double check you want the item removed. This could be a piece of jewellery or a family air loom you forgot about.

Fly tipping
To put it bluntly there is a real issue with illegal companies operating and causing chaos with the environment. It's illegal to fly tip and it's immoral to cause environmental health and safety issues.
It's vital that you use a company who works hard to remove your rubbish legally and in the most environmentally friendly way possible.
At JunkBusters for instance we divert from using landfill and 95% of your rubbish removals are recycled. We also offer discounts for removals whether they be garden Waste or household removals to the more vulnerable members of society.
Rubbish removals is much more then just transporting your items from A to B.
The correct hygiene and health and safety procedures need to be adhered to. The correct facilities need to be accessed and used to dispose of the items.
We work hard at JunkBusters to be clear with our customers about how their rubbish is disposed of.
Things to consider
We hope we have given you an insight in the process of rubbish removals. If you are based in Birmingham and after you have searched "rubbish removals Birmingham" you should be able to take your search to the next step and contact the companies directly. As mentioned previously many companies will have online booking systems such as this one at JunkBusters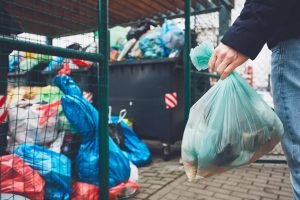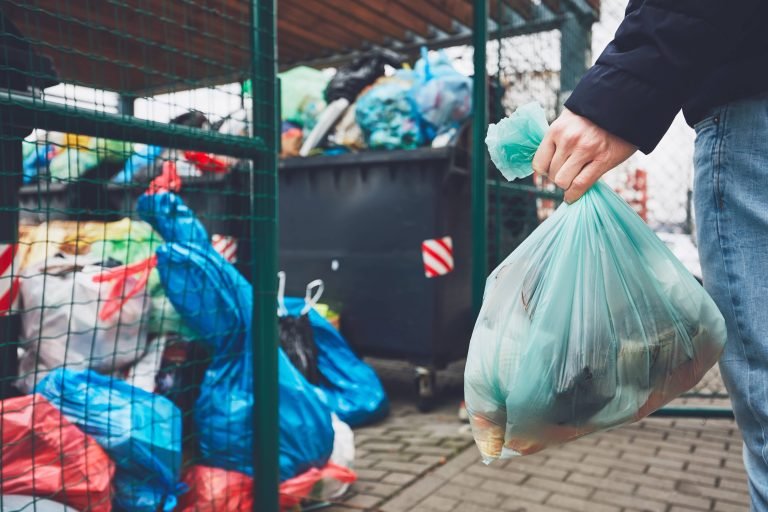 As you can see for rubbish removals Birmingham , JunkBusters is a clear example of a company that can process your request and also carry out your removal on the same day in the majority of cases. A free no obligation quote and an invoice coupled with exemplary reviews will fill you with the confidence you need to proceed with JunkBusters.
Rubbish removals take time and take expertise of trained professionals to ensure all guidelines are being adhered too. Your property and items need to be treated carefully and you should ensure you are completely happy with the service you are being given before the removal takes place.
To help you out a little more why not take the time to read our blogs about house removals; rubbish removals and the other services we offer?
We hope you feel like you have all you need to start your search for rubbish removals Birmingham!
You need to weigh up whether you want to hire a skip, do all the labour and await pick up of the skip or whether it makes sense to have a removals company such as JunkBusters who will come to the property; remove the items and do all the heavy lifting for you at a fraction of the cost!
All the best in your search and we hope you choose us!